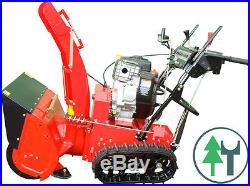 Große Auswahl an Gartengeräten und landwirtschaftlichen Geräten. Vom Rasenmäher, Kleintraktoren mit Anbaugeräten bis zum Sägespaltautomat. Finanzierung & Leasing auf Anfrage möglich!! Profi Schneefräse Yanase Y790G Schneeschleuder 10,5PS. Briggs & Stratton Snow OHV Motor 305 ccm. 7.7 kW/10.5 PS. Profi Schneefräse Yanase Y7-9G Schneeschleuder 10,5PS. Diese Schneefräse wird schon seit Jahren unverändert produziert und hat sich erfolgreich auf dem hartumkämpften japanischen Markt bewährt. Seit der Gründung unserer Firma 1989 widmen wir uns mit steigendem Erfolg dem Verkauf von Winterdienstgeräten. Da wir selbst in einer schneesicheren Gegend angesiedelt sind und haben somit den direkten Kontakt zum Kunden. Kräftig dimensioniertes Fräsgetriebe aus Grauguss – nicht aus Aluguss. Alles ist kugelgelagert – nicht gleitgelagert wie bei billigen Schneefräsen. Die Materialstärke der Frässchnecke ist 3 mm – andere Hersteller geben sich mit weniger zufrieden. Natürlich ist die Frässchnecke gezahnt um harten Schnee mühelos zerkleinern zu können. Die Kette ist besonders lang und breit, um eine gute Auflagefläche zu erreichen. Die Auflagefläche beträgt 38 cm. Die Breite der Kette beträgt 12 cm. Somit hat die Schneefräse eine gute Traktion und rutscht nicht so schnell. Die Laufrollen sind aus Eisen – nicht aus Plastik. Das Antriebsrad und das vordere Laufrad sind aus Stahlguss. Der Motorantrieb erfolgt über einen Briggs & Stratton Snowmotor mit 10,5 PS Höchstleistung. Briggs & Stratton ist der weltgrößte Hersteller von Kleinmotoren. Das Gewicht der Schneefräse ist so verteilt, dass die ganze Last vorne auf dem Fräskamin ist. Somit wird das Aufsteigen der Schneefräse bei hartem Schnee, gewehtem Schnee oder Dachschnee verhindert und Sie fräsen den Schnee bis auf den Grund weg. Der Kamin kann bequem mit einer Hand gedreht werden, dazu ist kein großer Kraftaufwand nötig. Das heißt, Sie brauchen nur den Handteller leicht auf die Kurbel zu drücken und schon können Sie den Kamin leicht schwenken. Der lange Auswurfkamin wirft den Schnee gebündelt aus, somit ist ein genauer und kräftiger Auswurf möglich. Andere Hersteller produzieren kürzere Auswurfkamine, somit wir der Schnee breit gestreut. Durch den langen und schlanken Auswurfkamin wird der Schnee gebündelt ausgeworfen und nicht nur breit geschleudert. Der Deflektor kann zweifach abgeknickt werden, somit kann der Schnee neben der Schneefräse abgelegt werden. Der Schnee kann mittels des zweifach abknickbaren Deflektors genau neben der Schneefräse abgelegt werden. Für das Beräumen von Gehwegen, engen Gassen usw. Diese Hartschneefräse wurde für folgenden Bedarf konzipiert. Eine kleine und wendige Schneefräse mit einem PS-starken Motor und besten Auswurfergebnissen in hartem und verwehtem Schnee. Kein Aufsteigen des Kamins durch optimale Gewichtsverteilung. Das Eigengewicht von 155 kg sagt schon alles aus. Trotz des hohen Gewichts bewirkt die breite Auflagefläche der Schneeketten ein leichtes Wenden per Hand. Die Auswurfleistung ist enorm, da das Schleuderrad mit 4 Auswurfflügel a 11 cm lang ausgestattet ist. Andere Hersteller verwenden 3 Flügelräder mit 8,5 cm Länge. Der Auswurfschacht ist rund hat einen großen Durchmesser von 13,5 cm. Im serienmäßigem Lieferumfang ist die Schneefräse mit Handstart/Recoilstart ausgerüstet. Wir führen Schneefräsen, Anbauschneefräsen, Schneeschleuder. Bitte beachten Sie unsere Versandhinweise weiter unten! Motor: 7,7 kW/10,5 PS Briggs & Stratton Snow OHV Motor. Höchstleistung 7,7 kW/10,5 PS bei 3600 U/Min. Startersystem: Handstart und Recoilstart serienmäßig. Raupenauflagefläche: 38 cmaupenbreite: 12 cm. Auswurfweite: bis 20 m je nach Schneekonsistenz. Stufenlose Fahrgeschwindigkeit: Vorwärts 0 – 2,8 km/h; rückwärts 0 – 1,3 km/h. Abmessungen (LxBxH): 1500 x 650 x 1425 mm. Versand innerhalb Deutschlands mit Paketdienst oder Spedition. Extrakosten für Inselzuschlag bei ostfriesische und nordfriesische Inseln sowie Hiddensee. Versand ins Ausland auf Anfrage möglich. Der Käufer sichert die Zustellbarkeit der ersteigerten Ware zu. Die Lieferung erfolgt mit Rechnung und ausgewiesener MwSt. Ist im Preis bereits enthalten. Rechnungen an österreichische Kunden müssen wir mit 20% MwSt. Tippfehler, Irrtümer und Änderungen vorbehalten. Wir garantieren eine seriöse Abwicklung – Sie haben volles Rückgaberecht. Ihre Vorteile im Überblick. Bitte klicken Sie nach dem Einkauf auf den Button Jetzt-Bezahlen. Alle von Ihnen ersteigerten Artikel werden dann zu einer Sendung zusammengefasst. Anschließend wählen Sie Ihre Lieferadresse & Zahlungsmethode. Zu Ihrer Sicherheit gewährleisten wir Ihnen 30 Tage Rückgaberecht! Genaue Informationen dazu können Sie der Widerrufsbelehrung sowie den allgemeinen Geschäftsbedingungen weiter unten entnehmen. Bei Fragen stehen Ihnen unsere kompetenten Mitarbeiter von Montag bis Freitag von 8:00-17:00 Uhr gerne zur Verfügung. Der Versand mancher Artikel erfolgt per Spedition. Das sagen unsere Kunden. Mehr aus unserem Shop. Wir bieten Ihnen eine große Auswahl an Gartengeräten und landwirtschaftlichen Geräten – vom Rasenmäher, über Kleintraktoren mit Anbaugeräten bis hin zum Sägespaltautomat. The item "Profi Schneefräse Yanase Y790G Schneeschleuder 10,5PS" is in sale since Monday, April 30, 2018. This item is in the category "Garten & Terrasse\Gartengeräte\Motor-Gartengeräte\Schneefräsen". The seller is "snowmobil-com" and is located in Schwarzenberg / Erzgebirge. This item can be shipped worldwide.
Herstellernummer: nicht zutreffend
Marke: Yanase
This article was filed under
profi
.